Introduced t-Sort, an automated sorting robot and next-generation robot sorter, at Oi Warehouse
Logitec Corporation has introduced an automatic sorting robot in the sorting process of warehouse operations at its Oi warehouse (Katsushima, Shinagawa-ku, Tokyo). 

In the logistics industry, where demand has been growing since the Corona disaster, it has become important to improve picking and sorting processes. Especially in product management and warehouse operations, including EC, demand is increasing for 3PLs that can handle a wide variety of products in small quantities with short delivery times, making it essential to improve operational quality and speed. It is essential to improve the quality and speed of operations. 

Logitec Corporation, which operates as a logistics 3PL business, introduced automatic sorting robots to improve operational efficiency and services in the sorting process, and began actual operation on June 16, 2022. Combined with a flexible system based on human resource services, the company will provide services to meet increasing demand. 

Translated with www.DeepL.com/Translator (free version)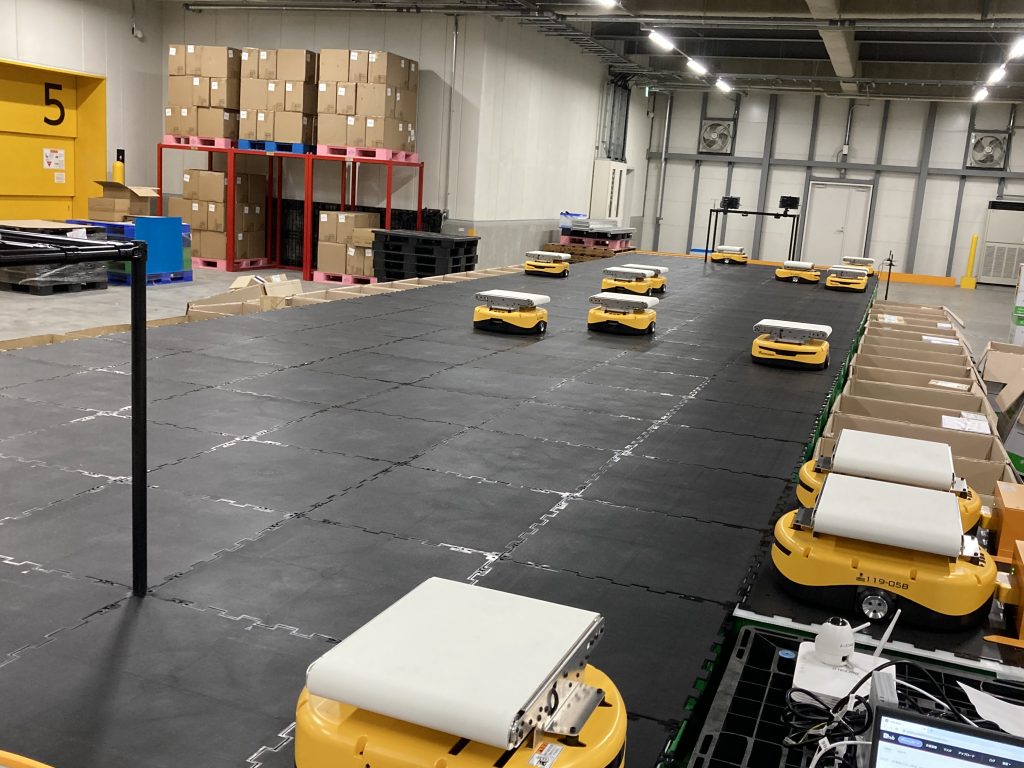 Installed Equipment
Plus Automation Co.
Next Generation Robot Sorter "t-Sort
The recently introduced automatic sorting robot was introduced to facilitate flexible use of the automatic sorting process in the Oi warehouse (Katsushima, Shinagawa-ku, Tokyo) operated by Logitech Corporation.
This system is superior to conventional conveyor belt sorters in terms of space saving, and is suitable for 3PL warehouse operations where the layout can be changed as needed depending on demand and the nature of the undertaking.
Oi Warehouse, which operates as a logistics outsourcing center for EC mail-order customers, is particularly looking forward to the system as an initiative to significantly improve operational efficiency. The facility is also scheduled to be open to the public and open to tours for customers as a model facility for the introduction of automated sorting robots.
Combined with devanning, distribution processing, and post-sorting delivery arrangements that require human labor, Logitec will propose the optimal outsourcing of operations for customers' logistics needs.
If you are interested in EC logistics outsourcing at Oi Warehouse or details on automated sorting robots, please contact us using the inquiry form.
https://logi-tech.co.jp/en/contact/